The Proper Steps to Give Yourself a Facial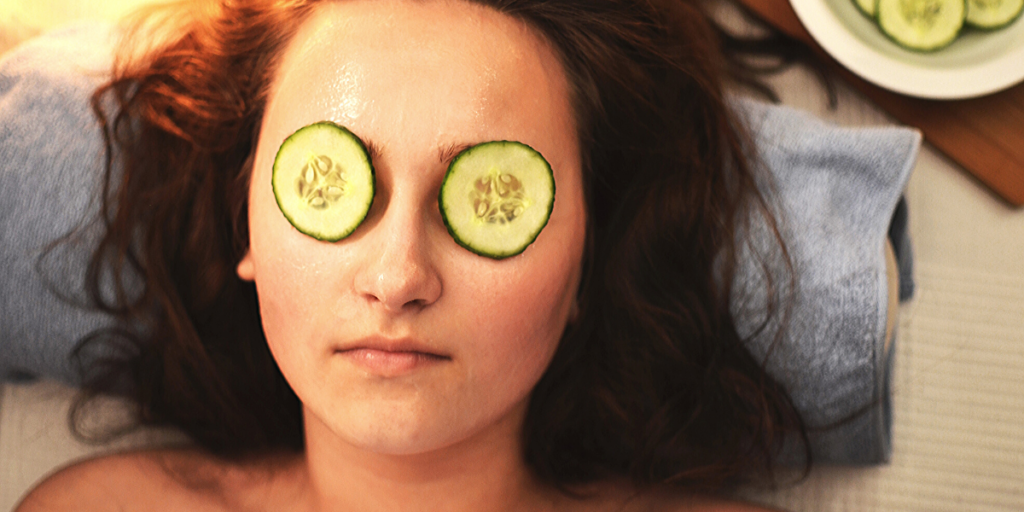 You guys know by now that I'm skincare obsessed. Trying to keep up with Benjamin Button isn't easy!
One of the things I like to do to keep up with my skincare is give myself a facial about once a month. I've had many "spa" facials in my day, and I've also spent a lot of time figuring out exactly what a good facial should consist of. It's not just about doing the right things and using the right products, but also about making sure that you are doing them in the proper ORDER. Yes, order matters!!!!
So here is what a good facial should look like:
Step 1: Cleanse-you always want to start with clean skin. Wash with a gentle cleanser first. I love Doterra's Verage Cleanser.
Step 2: Gommage-Gommage is a gentle way to mechanically exfoliate your skin. You could use microbeads, sugar and oil, or the Doterra Reveal System for this. I personally love my Japanese Cure Aqua Gel. 
Step 3: Steam-this doesn't have to be fancy, just heat up a big pot of water to almost boiling and hold your face over it with a towel on your head to prevent the steam from escaping. I love to add tea tree and lavender essential oils to this water for a true spa like experience. Plus those oils are amazing for your face! Breathe deeply and enjoy the TLC your lungs get too! Do this for 10 minutes.
Step 4: Extract-now that the pores are open, you want to get out any gunk. You can use a manual extractor if you are comfortable with those, but you can also use something like Biore Pore Strips for the nose and face to get out those superficial black heads.
Step 5: Tone-I typically don't recommend toners because they are unnecessary. A toner brings the PH level of your skin back into balance and removes anything left over from washing. It was more necessary when we didn't have so many options for cleansers that are just right for our skin. In the past, women would wash with harsh cleansers and need to tone to release the tightness. Or, they would use cleansers that weren't cleansing enough, and they would need a toner to remove residue. If you're using the proper cleanser, you shouldn't need a daily toner. But, when you give yourself a facial, you are doing lots to strip your skin, so in this case, I like to recommend including a toner. If your skin is used to treatment products, I recommend a gentle exfoliating toner like Aveda Exfoliant, or Pixie Glow Lotion. Otherwise, Doterra Verage Toner is perfect. 
Step 6: Mask-now that all the hard work is done, the mask can really do its job. Use a mask that is right for your skin. People with very dehydrated skin may not want a clay mask, I personally love Doterra's Detoxifying Mud Mask. On the rare occasion I want something gentle and hydrating, I use straight up Aloe Vera Gel with some essential oils. You want to leave your mask on for about 15 minutes. Relax, have a cup of tea, read a book!
Step 7: Tone-yes. Again. 
Step 8: Apply a light serum or essence-I love using hyaluronic acid for this. Viva is what I am loving right now. 
Step 9: Moisturize (if necessary)-Verage Immortelle Hydrating Serum is the bomb.
Step 10: Check out that gorgeous glowing face and promise to treat it this good every month!
Whether it's for cooking, skincare, or anything else, I trust and use Doterra Essential Oils. Click here if you would like to get started with the oily life as well!
Today Sunit continues her conversation with one of the authors of the book "Let That Sh*t Go", Nina Purewal. They talk about why her and Kate Petriw wrote the book, who it's for, and how to find peace of mind and happiness in your everyday. Sunit digs into the journey that has led Nina to…